About The Manitoba Golf Hall of Fame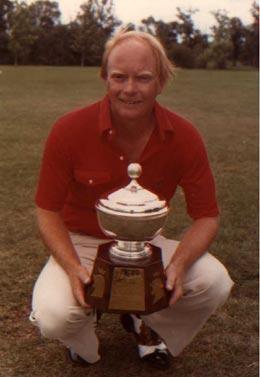 The Manitoba Golf Hall of Fame is dedicated to the recognition of extraordinary contributions and accomplishments made by Manitobans who have brought honour and distinction to the game of golf as competitors, both amateur and professional, builders and superintendents.
The Manitoba Golf Hall of Fame Selection Committee is responsible for reviewing nominations and selecting inductees. The Selection Committee is comprised of representatives of Golf Manitoba; Manitoba Professional Golfers Association; the Manitoba Golf Superintendents Association and other individuals interested in preserving the heritage of the game in Manitoba.
Once elected to the Hall of Fame, honoured members are officially inducted at a special ceremony.
To be considered for election to the Hall of Fame, the nominee must have made an extraordinary contribution to the game of golf and who are, or have at some time, been a resident of the Province of Manitoba. These achievements may be in the form of golfing accomplishments, an illustrious golf-related career or some other exceptional contribution to the game. Nominees may be players, course designers/managers, administrators and others.
Nominations must have the consent of the nominee or, if the nominee is deceased, the immediate family. Every nomination must be seconded. Individuals may not nominate themselves.
Nominations must be made on the official forms (download here) and, together with any supporting documentation, forwarded to:
Manitoba Golf Hall of Fame Selection Committee
145 Pacific Avenue
Winnipeg, Manitoba R3B 2X6
The Nominator will be informed of the status of the application, following its review by the Committee.